HiM History
When the founder, Christa Roby, settled in Nkhata Bay in 2015, she focused her time on a rigorous process of community engagement. Spending the first number of years traveling to a variety of remote locations, these opportunities were utilized to better understand the vulnerabilities faced based on different types of limitations to accessing rehabilitation services. From there was an engagement of communities through surveys, discussion groups and visual tools to understand cultural, mindset and behaviour change in relation to the integration of various rehabilitation tools.
Ergonomic tools, movement training, stretch and exercise programs were trialed at varying levels.
Each stage of learning developed the programs and manuals which are utilized today as a 'best approach' for HiM effectiveness.
Founder
HiM was founded and developed by Christa Roby, a Canadian manual therapist who spent over 10yrs working in various multi-disciplinary settings in Canada. Since than, she has lived and worked in rural communities of Sub-Saharan Africa since 2010. During this time Christa has learned much about people's daily activities, traditions and cultural practices, and the challenges they bring to physical health. In 2017 she founded the Health in Motion organization in Malawi and from there went on to establish the HiM model and programs in 2019.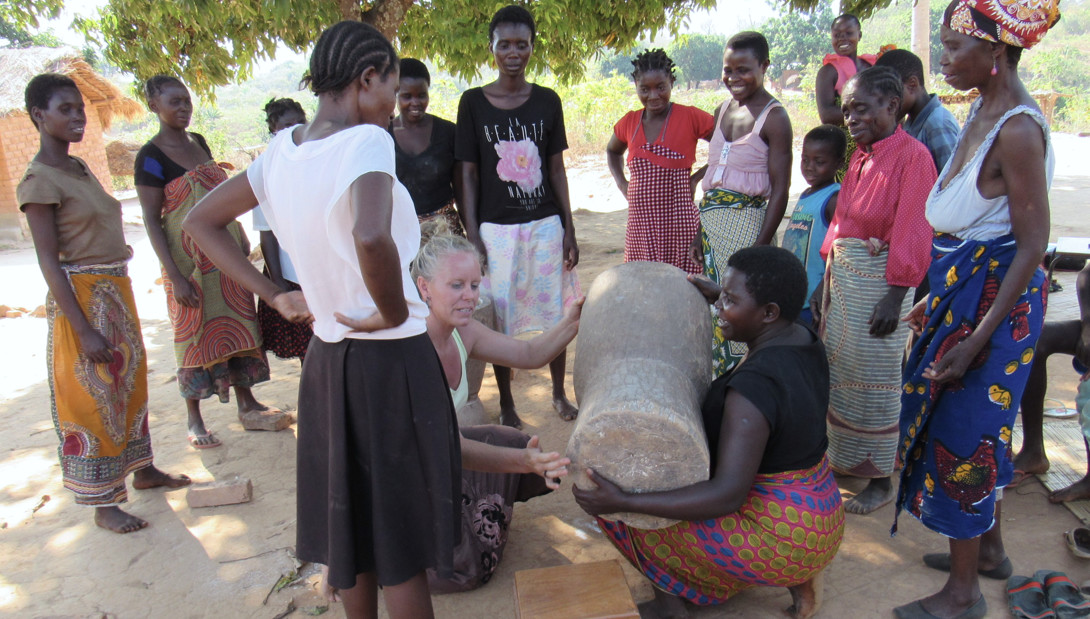 Meet Our Team
Kondwani Msofi and Flora Manda
These two work in the field as our M&E specialist and field officer. With over 5yrs each working with HiM, they ensure the training and implementation of all programs are well oversighted and adopted within each community.
Ella and Hilda
These two have grown from community-based volunteers to being certified as Movement Educators and now facilitating in our new trial communities. Truly they are champions of community development!
Vision
Envision thriving communities where improved physical movement shapes a future of increased productivity and well-being.
Mission
Empowering rural communities to enhance physical well-being through local initiatives and strategic partnerships, by providing rehabilitation interventions and training.
Values
Our values are summed up through a concept of C.A.R.E.
C- Compassion
The cornerstone of why we do what we do. To act out of compassion is to live out the call of being 'Christ-like' in relationship with others.
A-Awareness
We strive to recognize the needs of the voiceless and in the area of pain which is an often-silenced need.
R- Respond
To engage the community to stand where no one is standing for the betterment of all.
E- Educate
Empowering through knowledge. Change can only be sustained by an individuals informed choice.
---
The story of the Good Samaritan is a depiction of love and compassion.
He not only stopped to help but gave of his time, resources and knowledge.
He sought help from others without feeling he had to carry the burden alone. This story has driven our vision.
But a Samaritan, as he traveled, came where the man was and when he saw him, he took
pity on him. He went to him and bandaged his wounds, pouring oil and wine. Then he put
the man on his own donkey, took him to an inn and took care of him. The next day he took
out two silver coins and gave them to the innkeeper. "Look after him," he said.

And Jesus said; "Go and do likewise."
Luke 10:33-35, 37
Our Advisory
Wandisanga Kayira

Rachel Jiya

Kondwani Botha