The Health in Motion Concept
Health in Motion (HiM) is a model of prevention and rehabilitation for the rural communities of developing countries. For people who average 6-9 hours of physical labor a day, mobility is vital. When loss of movement or chronic pain sets in for one person, the quality of life for the entire family is compromised.
Many people who do find their way to a clinic for assistance must travel an average of 6 km on foot or spend the equivalent of an entire month's earnings on transport. They are often given only a few pills to cope with their symptoms before returning home. Over time, many patients have found this process exhausting and futile. Many remain in pain or with limited function whereby for others, the illness intensifies and the family is left with the burden of caring for this person. With little understanding of the needs of the patient and minimal health related support, perpetuates a sense of helplessness for all.
In response to this comprehensive problem, I have developed the HiM model. HiM is a concept which promotes healthier, more physically active communities. This is accomplished through implementing strategies for low back injury prevention, establishing healthy patterns of movement and providing care for those chronically impaired. All layers are taught and carried out directly at the community level. Through the HiM model, members of rural communities are better able to remain active in their essential daily activities which alleviates both the physical burden and the financial strain that immobility places on their families.
The Model
There are currently two modules in the HiM concept. First is the prevention model consisting of 5 strategies being taught over a 6 month period. This focuses on a concept of rural ergonomics which can be initiated and sustained by the homes themselves. Once the prevention model has been implemented and accepted by the family, the home rehabilitation model is introduced. This ensures a better chance of success as we cannot expect an improvement through exercise if the habit causing the pain continues; it's vital to adjust the pattern of movement within daily activities and then introduce the physical exercise. In the rehabilitation model, we prepare community volunteers with the knowledge and ability to assess functionality of bed ridden patients and build a home plan of specific stretches and movements introduced for the various levels of limitation.
Applying the Model
As many daily activities are deeply rooted in tradition, there is a sense of value, worth and identity found in HOW activities or patterns of movement are done. This provides a very real challenge in the form of cultural resistance as, according to our most recent data, 32% of the community denied involvement even though 92% of those who did adopt the model noted a significant decrease in their physical pain and limitations. Therefore, the key to acceptance and sustainability comes as families take responsibility to invest in changes through their own resources and in their own time. To promote this approach, the model is being taught by a team of HiM-trained local community members who carry a passion for development and are eager to influence the future of their own families through relieving physical suffering. Prevention and care on this level will ultimately lead to physical longevity and significantly increase quality of life for both patients and caregivers. As there is a change in movement, entire lives are transformed.
Our Communities
Currently we have trained 24 Mobility educators across 6 communities within the area of Nkhata Bay in Northern Malawi. We initially targeted 306 homes whereby all prevention strategies were taught and implemented. These educators now continue to support not only their communities but those in the surrounding areas as they provide education and training within community groups, health clinics and one on one support. All our programs are done in partnership with the DHO (district health office) as well as supported by the community chiefs and traditional structures.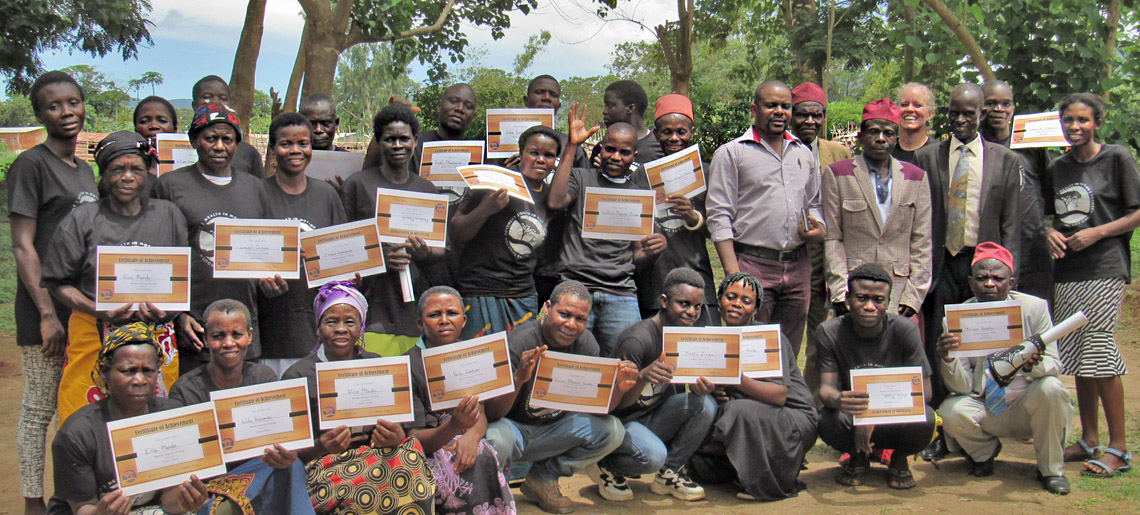 Vision
Rural communities strengthened through physical movement for a more productive future.
Mission
Equipping rural communities in sustaining their physical movement by providing home care for chronic limitations and preventative injury methods (ergonomics) to daily activities. All this is accomplished through locally led initiatives and partnerships.
Values
Our values are summed up through a concept of C.A.R.E.
C- Compassion
The cornerstone of why we do what we do. To act out of compassion is to live out the call of being 'Christ-like' in relationship with others.
A-Awareness
We strive to recognize the needs of the voiceless and in the area of pain which is an often-silenced need.
R- Respond
To engage the community to stand where no one is standing for the betterment of all.
E- Educate
Empowering through knowledge. Change can only be sustained by an individuals informed choice.
The story of the Good Samaritan is a depiction of love and compassion.
He not only stopped to help but gave of his time, resources and knowledge.
He sought help from others without feeling he had to carry the burden alone.
But a Samaritan, as he traveled, came where the man was and when he saw him, he took
pity on him. He went to him and bandaged his wounds, pouring oil and wine. Then he put
the man on his own donkey, took him to an inn and took care of him. The next day he took
out two silver coins and gave them to the innkeeper. "Look after him," he said.

And Jesus said; "Go and do likewise."
Luke 10:33-35, 37